Description
Many of the problems that affect the accurate reproduction of recorded music derive from unwanted internal or external vibration. To address this issue the chassis of the CD 1000 series is sculpted in a massive aluminum block. The CD drive unit is decoupled from the main frame through delrin pillars. Urethane feet act as a suspension/mechanical filter to efficiently decouple the unit from its external environment. Furthermore, our disc clamping systems originally used in our analog turntables have been adapted for use in our "State of the Art" CD Players. The CD 1000 MkIII is a reference digital transport that uses the Phillips CD PRO2 drive.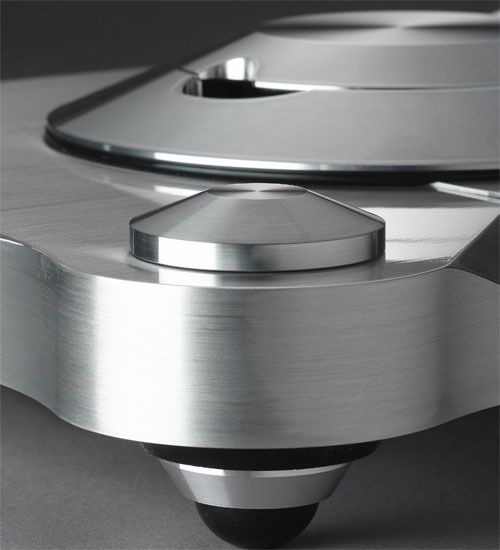 Oracle analogue and digital products have always been designed and built as "musical instruments" that can stand the test of time. It is our belief that achieving simplicity in design is a combination of knowledge and common sense. A properly designed device creates its own form; one that reflects the beauty of its function. True artistry combines these elements by means of the whole being greater than the sum of its parts.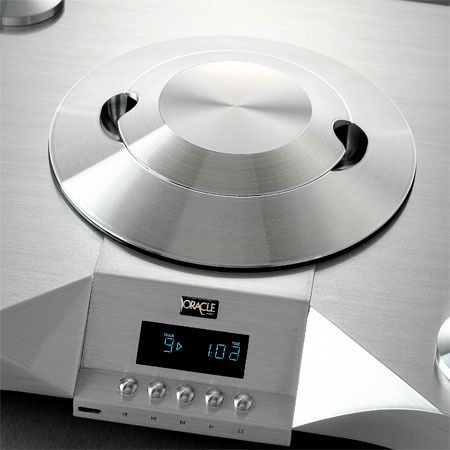 "Most likely designed to resemble its more expensive older sibling, the CD 1000 is in reality a much better looking machine. As sleek as the Stealth fighter and probably containing nearly as much digital power, the CD 1000 is low slung like an Italian sports car, its hand-brushed aluminum in clear lacquer coating absolutely stunning to behold."
Ken Micaleff, 6moons.com - 2007
Specification
CD 1000 Output Interface:
BNC SP/DIF Digital Audio Signal, XLR, AES/EBU, ST (AT&T) Optical Audio Signal
Single Ended SP/DIF, Digital Audio Signal Format: BNC
Load Impedance: 75 Ohms
Output Impedance: 75 Ohms
Output Level: 0.5 Volts, peak to peak @ 75 Ohms
AES/EBU Digital Audio Signal
Format: XLR
Load Impedance: 110 Ohms
Output Impedance: 110 Ohms
Output Level: 4 Volts, peak to peak @ 110 Ohms
Toslink Optical Audio Signal Nominal Wavelength: 650nm
Dimensions: ( 16.5 x 6 x 14 ) inches
Weight : 30 pounds (approx)
Notes
Upon receipt of your order delivery will be approximately 4 - 6 weeks.

All prices include VAT at 20%